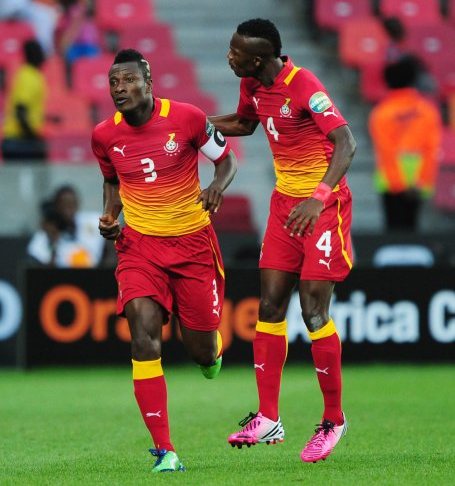 Ghana booked their place at the quarter final of the 2013 Orange Africa Cup of Nations in grand style beating Niger 3-0 on Monday in Port Elizabeth.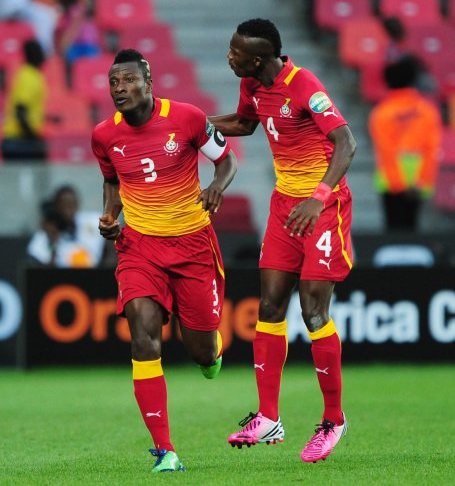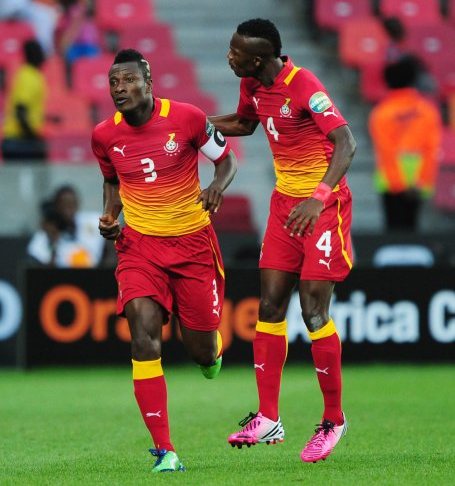 Captain Asamoah Gyan and Christain Atsu scored in the first half before defender John Boye sealed victory in the second half.
The Black Stars shot into the lead against the run of play on five minutes through Gyan who slammed home a bullet shot from close range that Niger goalie Daouda Kassaly had no answers to.
The Mena resorted to long balls for leading marksman Moussa Maazou, who was kept in check by Ghanaian defensive pair of Isaac Vorsah and John Boye.
The Black Stars took control of the game using the flanks with Albert Adomah, Kwadwo Asamoah and Atsu giving their markers sleepless nights.
On 22 minutes, youngster Atsu doubled Ghana's lead by finishing off a one-two move with Gyan. The left footed midfielder took a run at the Niger defence before fetching Gyan, who played him on again and Atsu trapped the ball beautifully before slotting past Kassaly.
Maazou continued to remain a threat to the Ghana defence and on 32 minutes took them on with a cross that Modibo Sidibe failed to tap in.
Three minutes before half time, Kassaly scored full marks by spilling out Agyemang Badu's goalbound shot to cap off a first half the Ghanaians remained the dominant force.
The Ghanaians unsettled their opponents with the third goal three minutes into the second half through Boye, who slammed in after kassaly failed to make a firm grab of the ball from a corner-kick.
Niger never gave up and appeared resilient with Boubacar Talatou leading forays upfront to reduce the deficit. On 54 minutes, Talatou laid a perfect cross to Maazou, but his header missed narrowly.
Niger brought on Amadou Kader and Boubacar Garba for Koudize Issiakou and Mohamed Bachar respectively but their presence was little enough to boost their quest for a goal. In the closing stages of the game, Ghana goalie Abdul Fatawu Dauda scored full marks by parrying out Boubacar effort at goal, as the Stars marched on triumphantly into the last eight.
Ghana will play Cape Verde at the quarter final on February 2 at the Nelson Mandela Bay Stadium in Port Elizabeth
Orange Man of the Match: Christian Atsu (Ghana)
Samsung Fair Player of the Match:Asamoah Gyan (Ghana)