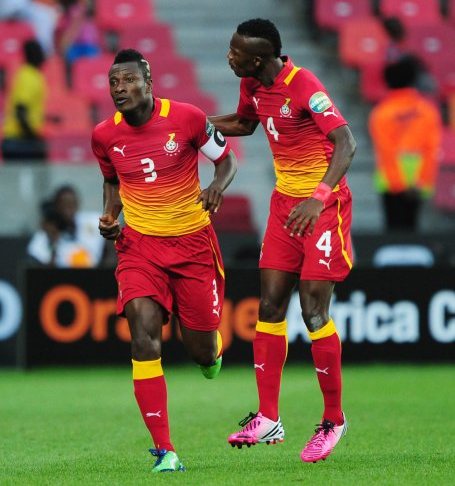 Ghana's coach Kwesi Appiah has said that he anticipates a `difficult' quarter final clash against Cape Verde on Saturday at the ongoing 2013 Africa Cup of Nations tournament in South Africa.
"They will play without any pressure and they are a very physical side, meaning we have to prepare ourselves very well to match them,"  the Ghana Football Association (GFA) website quoted Appiah as saying on Wednesday.
"I respect them and we cannot afford to underrate them because any team which qualified for this tournament is good and cannot be underrated,"  he said of the Cape Verde team, called the Blue Sharks, which emerged from Group A at the expense of Morocco and Angola.
Appiah said the two sides last met in a friendly match in November 2012 in Portugal when a goal from Mubarak Wakaso gave Ghana a 1-0 win
The coach said he was aware of how much the Blue Sharks had developed since the encounter.
"We played Cape Verde in a friendly game in Portugal and even though we won 1-0, it was a friendly game. For me, I keep saying that it does not matter if you win 10-0 or lose 10-0.
"I don't rely on friendly games because in the real game, it could be different. It's not going to be easy but we will give our best and looking at how physical they are, we will also show them the stuff we are made of,'' he said.
The coach added: "And looking at how they've performed so far, they are a very good side, tactically disciplined and it's not going to be easy but we will do our best.''