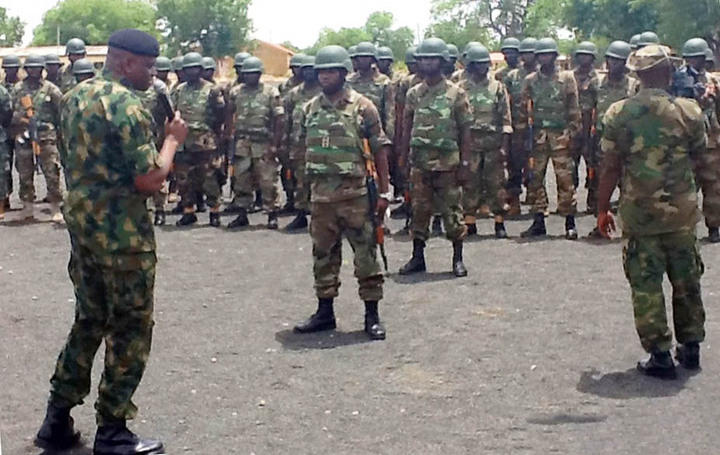 The Defence Headquarters on Sunday confirmed that 14 terrorists had been killed in the ongoing military operations in the Northern part of the country.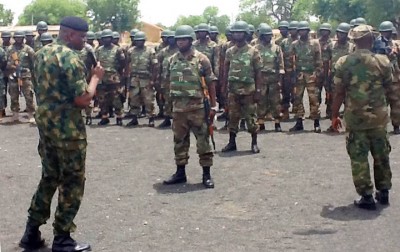 A statement by Brig-Gen. Chris Olukolade, Director of Defence Information said that three soldiers died and seven who sustained injuries were being treated in a military medical facility.
The statement, which did not disclose the location of the latest assault between the military and the insurgents, said one soldier was still missing.
It said that a total of 20 terrorist were apprehended as they fled while seven vehicles and 13 mobile telephones were recovered after mop-up operations.
The statement noted that troops had continued the advance and attack on identified terrorist camps in the three North eastern states under emergency rule.
President Goodluck Jonathan had imposed state of emergency in Borno, Yobe and Adamawa on May 14.
According to the defence spokesman, the military patrols will  continue to secure towns and villages from infiltration while the curfew on identified flash points are being enforced.
The military statement claimed that the dislodged terrorists 'are in disarray' with a large number of them heading backwards to various border.
"There bases are being deserted but they are making efforts to evacuate most of the large stock of logistics including scores of vehicles in their holdings," it said.
According to the statement, the Defence Headquarters is quite satisfied with the high standard of compliance with operational order and strict observance of the rules of engagement so far.
It said the forces had been directed to ensure that civilians were  kept out of "harm's way as much as possible".
(Source: NAN)