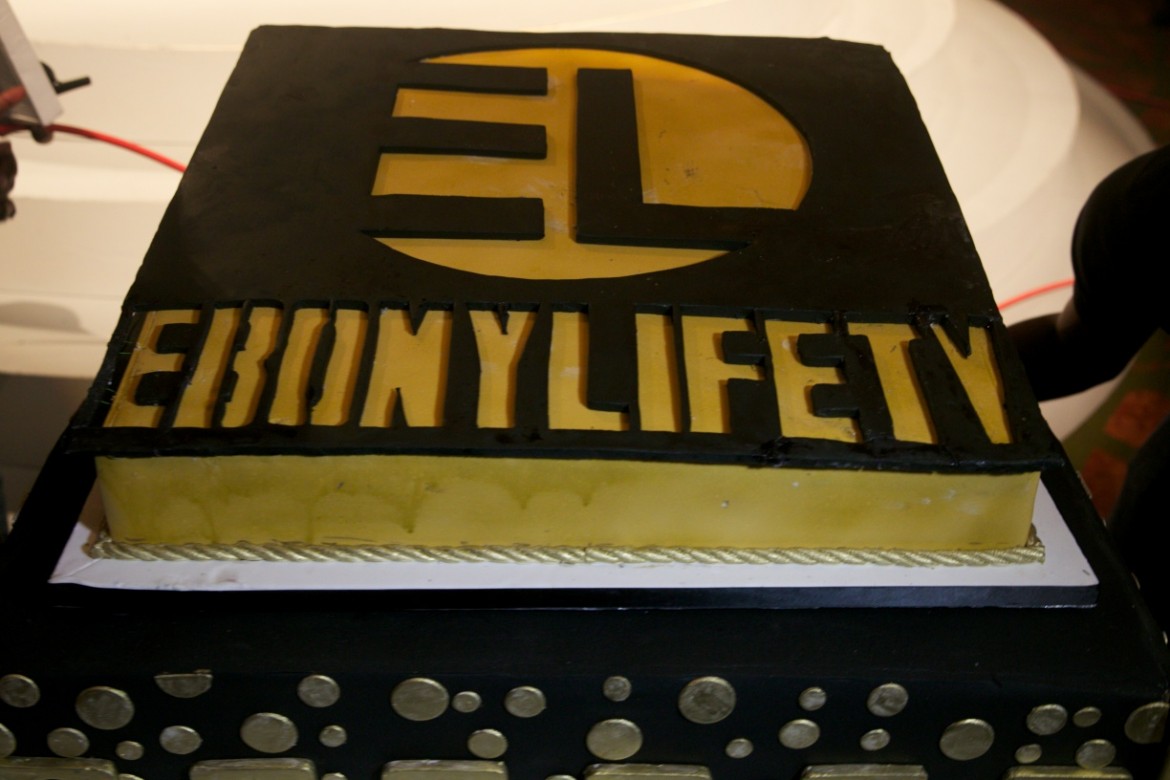 EbonyLife TV, Africa's first Global Black Entertainment network, Channel 165 on DStv, was launched Sunday, June 30, 2013, in a remarkable fashion, ending an era of anxious anticipation, while beginning a new and enthralling dawn in the viewing experience of millions of people in over 44 African countries.
The Launch of the "Global Black" Channel, clearly a first-of-its-kind and an industry's tour de force, is a Black Tie event holding at the luxurious Eko Hotel & Suites, Adetokunbo Ademola Street, Victoria Island, Lagos, Nigeria.
The event was graced by the distinguished presence of some of the most influential African dignitaries including Presidents, Governors, Ministers, Technocrats, luminaries and captains of industries; as well as media, fashion, music, film and entertainment moguls. The Chairman of the occasion is His Excellency, Dr. Goodluck Ebele Jonathan (GCFR), President of the Federal Republic of Nigeria.
The Keynote Speaker of the day was Steve Forbes, Chairman and Editor-in-Chief of Forbes Media, world renowned establishment which has become an icon of distinction across the world for recognizing worthy business decision-makers, investors and progressive individuals making real impact around the world by stimulating business growth, spearheading innovation, creating employment and influencing great change in the national or global economy.
EbonyLife TV programming which viewers of Channel 165 on Premium, Compact and Compact Plus packages in over 44 African countries will start to enjoy as the Channel launches via the DStv platform.
Speaking on the launch, a gleeful and fulfilled Mo Abudu, Chairman & CEO, EbonyLife TV, has this to say: "My delight comes from finally creating a channel that appeals to Africa's most important demographic, there seems to be little or no content speaking to this key demographic and secondly I am delighted, that we have finally created a channel which can sit shoulder to shoulder with any international brand, quality wise."
Unique programming is at the very heart of the EbonyLife TV vision, which is "to be the preferred global network for premium African entertainment".
This vision is the major driving force and impetus for the continuous creation and production of the Channel's over 700 hours of premium content that cuts across drama, comedy, reality, lifestyle, talk, magazine, feature film and factual, all promising to showcase the best of the African continent for a Global Black audience, with utmost originality, passion and inspiration.
For Pamela Ofoegbu, Director of Reality Programming and Acting Head of Programmes, EbonyLife TV, "What an honour and privilege to be part of the dynamic team at EbonyLife TV. The opportunity to create indigenous African Brands is an inspiration that will resound across our continent and internationally."
Quinty Pillay, Director, Scripted programming, EbonyLife TV believes "The launch of EbonyLife TV is a dream come true for me and I feel extremely blessed to be a part of creating great, inspiring content with an African soul that showcases the best of Africa for a global audience."
Sandra Amadio, Director of Entertainment Programming, EbonyLife TV, reminisces on the journey so far. "To think the idea for EbonyLife TV started with a single thought…and today we find ourselves at the doorway of a new dawn. The time to showcase the other Africa' has come and I am both humbled and in awe of the possibilities. In my heart I have always believed that Africa is the future."
The Channel launches with an even greater promise for especially leading and growing indigenous African and international brands. EbonyLife TV's goal is to help deliver the message of these brands to that most important demographic on the continent that boasts over 1 billion consumers. EbonyLife TV will help brands engage and connect with their most important focal market, like never before.
The Channel's key target demographic is the African youth aged 18 to 34, and through its partnership with Globecast – the leading global provider of content management and worldwide transmission services for professional broadcast delivery, providing technical backbone and driving content distribution on Android, Tablets, Mobile and Web – EbonyLife TV is set to enable brands connect passionately with these key drivers of arguably the most vital segment of any economy.
*(Info and Photo Source: EbonyLife TV)