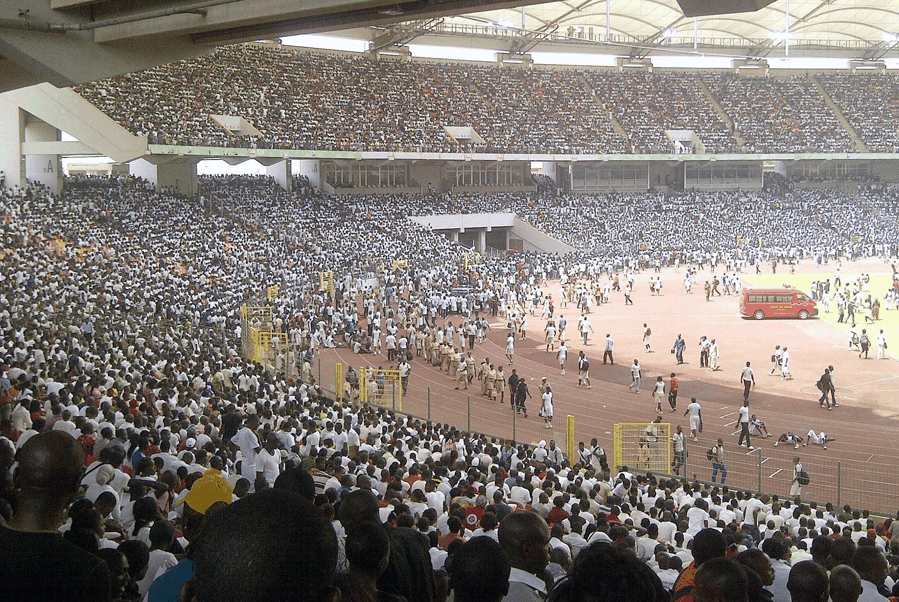 The Federal Government has ordered the cancellation of mass recruitment of job seekers by its ministries, departments and agencies with the exception of the Nigerian Army and the Nigeria Police Force.
The Minister of Information, Mr Labaran Maku, said this when he briefed State House correspondents on the outcome of the weekly Federal Executive Council (FEC) meeting in Abuja on Wednesday.
He said the meeting, chaired by President Goodluck Jonathan, was devoted entirely to the unfortunate incident.
He noted that the council's decision followed deliberation on last Saturday's immigration tragic incident where about 20 job seekers lost their lives.
''The President instructed all MDAs henceforth never to embark on any exercise of this nature in recruiting people into public service because what happened could have been avoided all together.
''So, Mr President directed that henceforth no one outside the Army and Police who usually recruit people through physical exercises, no other MDA, no other department of government is allowed to embark on this type of exercise that we witnessed on Saturday.''
The minister said that President Jonathan had also ordered the cancellation of the recruitment that led to the tragic incident and approved a committee to be headed by the Chairman of the Federal Civil Service Commission.
According to him, the committee are to conduct fresh recruitment into the service of the Nigerian Immigration Service in place of the botched attempt.
He said members of the committee included representatives of the State Security Service, the Inspector-General of Police, NSCDC and the Federal Road Safety Corps.
Maku further announced that families of those that lost their loved ones during the incident would be offered three slots each with one being a woman) in the new exercise, while those injured would be given automatic employment.
He assured that the Federal Government would take measures to ensure that such tragedy as witnessed in the immigration service recruitment bid did not repeat itself.
He said the President, who expressed regret alongside members of the Council, would pay condolence visits to all families of the victims of the incident.
The minister further disclosed that the council congratulated the President for the successful inauguration of the National Conference.
(Source: NAN)