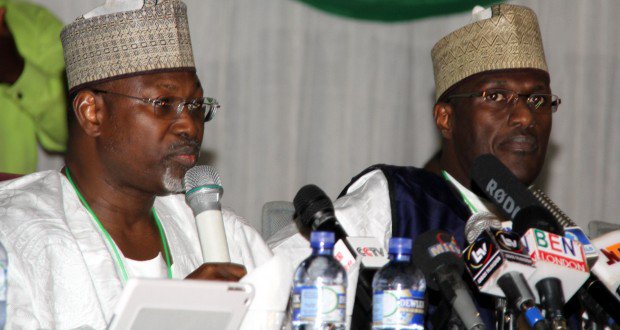 The Nigeria Labour Congress (NLC) and the Trade Union Congress (TUC) have congratulated Nigerians for their peaceful conduct during the just-concluded Presidential and National Assembly elections.
Dr Peter Ozo-Eson, the NLC General Secretary, and Mr Bobboi Kaigama, the TUC President, gave the commendation in an interview with the News Agency of Nigeria (NAN), urging them to keep the spirit of togetherness alive.
"We are happy that generally, the election was free, fair and devoid of  the anticipated violence.
"We observed that the process has improved from the previous elections held in this country. We are highly impressed and use this medium to say kudos to INEC
"Above all, this election is generally free, open and fair though with minor hitches here and there.
"We salute the courage and resilience of Nigerians irrespective of creed or religion," Ozo-Eson said.
He said that the outcome of the concluded Presidential and National Assembly elections was a reflection of the voice of Nigerians.
He said that Nigerians should be proud of their success as the whole world was watching the process with keen interest.
According to him, Nigerians all world over should walk and raise their heads high in the comity of nations.
The NLC, therefore, appealed to those who lost in the elections to embrace peace and work with the winners, stressing that in any contest, there must be a winner and a loser.
"We should rally the new leadership to build a greater Nigeria''.
Ozo-Eson commended President Goodluck Jonathan for his exemplary show of maturity and statesmanship during and after the election.
He urged Gen. Muhammadu Buhari to extend the hand of fellowship to others in the interest of peace and for the unity of the country.
Similarly, Kaigama said that the result of the just-concluded election showed that Nigerians have decided and that TUC believed that the election was free and fair.
"This serves as an eye opener to all political gladiators.
"It is a pointer that Nigerians want a change and went out to cast their votes for a new government that they believed in.''
The TUC president, however, advised the incoming government to take the issues of workers seriously.
He said that Nigerian workers were the major project of government and we want to raise the consciousness of this incoming government to that fact.
"You must address issues that concern the masses, in terms of unemployment, infrastructure, education, agriculture, and healthcare, among others.
"This is the only way that Nigerians will be happy with the ruling government and if you perform below average, you can be voted out'', Kaigama said.
The labour leader appealed to Nigerians to allow peace to reign in the country.
Source: (NAN)