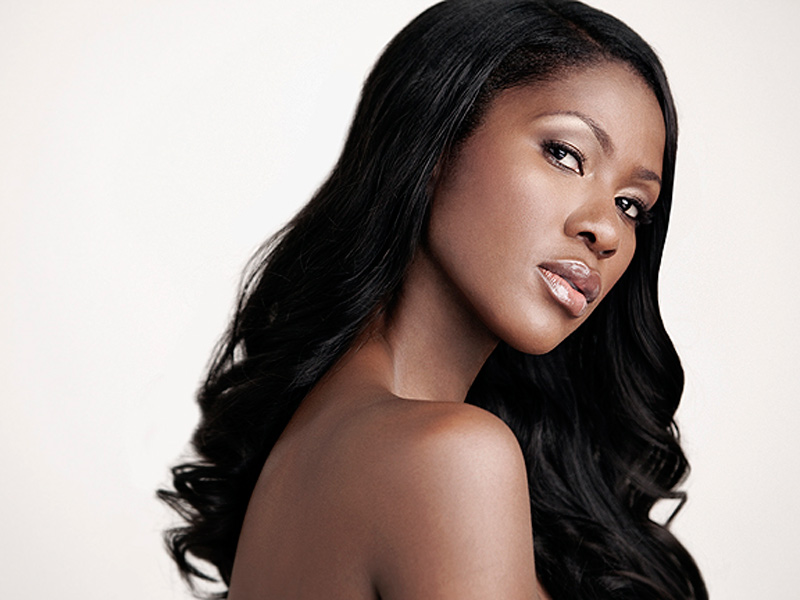 Nollywood star Stephanie Okereke is the sixth child of eight children. She has always entertained her family but now she entertains the world.
In 1997 she featured in two films titled "Compromise 2" and "Waterloo". A year later she took a break from acting and pursued school, to study English and literary studies at the University of Calabar. Not too long after, she got a call from Nollywood to act in Teco Benson's movie" Terror". The rest as they say is history.
In 2002 Stephanie won 2nd place in "The most beautiful girl in Nigeria" beauty pageant, putting her on the map. The next year, she was nominated for eight awards, of which she won two; " Reel awards best actress English" and "Reel award best actress of the year".
Stephanie's' features include "Private sin, Eye of the gods, Reloaded, and Adora, which was shot in South Africa.
In 2004 she graduated from the university.
Stephanie made her mark with the movie Emotional Crack that premiered at the African Film festival (New York) in April 2004. With Over 90 films to her name, Stephanie Okereke is continually building her brand in the movie industry.
A graduate of the New York Film Academy, Stephanie has expanded her title to include Director, producer and writer with the introduction of her movie: Through the Glass which premièred on October 18th 2008 at the Pacific Design Center in Hollywood, California. She also received a Recognition Award from the California state legislature and the city of Carson for the movie –  'Through the Glass'.
Stephanie's motor accident on April 30th 2005 changed her life completely and has propelled her to new heights.
In April 2012, She got married to Linus Idahosa in Paris, France.
Stephanie is the CEO of Next Page Productions and currently co-founder of DEL YORK International a media and marketing communications company.
For general information and inquiries, Contact Stephanie Okereke – Idahosa at e-mail: info@stephanieokereke.net.
Agent
Judy Belshe- Toernblom
Office: 001.562. 621.0121
Cell: 001.562.243.8414
Email: AmericanRascals@aol.com
Media & Publicity

ICY Public Relations
Tel: 001. 305.549.3676
Fax: 001. 215.326.7302
Email: info@icypr.com
Web: www.icypr.com
Visit Stephanie's Official Website:
Stephanie Okereke on Twitter:
Subcribe to Stephanie Okereke on Facebook.